Norway


Senior Research Advisor, Core Group Member
WG 2 Sociology
Associate Professor Johan BARSTAD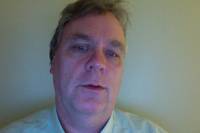 The Norw. Uni. College of Agric. and Rural Dev.
Postvegen 213
4353 Klepp st
Phone: +47 92037327
---
Research interests
Up until now there have been four major directions in my research:
1. Research and development related to Patient participation and quality development. Main strands have been patient information and –education, patient safety, self-help and the Norwegian coordination reform)
2. Research and development work on local and regional governance (e.g. studies on municipal restructuring in Norway and studies into communicative planning processes)
3. Research and evaluations on public attempts, interventions etc (e.g. evaluation of cooperation between public libraries in a region and evaluation of state grants to high-school education taken outside of the Nordic Countries)
4. Research and development on rural development (community, industrial and governmental). Forestry and rural development has been a speciality. In this field I have established an extensive, international network consisting of fellow researchers, practitioners and representatives from the forest extension services. The work is currently under the heading "Forestry and the Challenges of Modern Society" and the Institute is expanding this into other natural resource based areas like agriculture, tourism and marine activities.

---